??A tale of a Vigneron's dedication and passion to set out for making some of the world's greatest wines. Not for fame and glory. Just for the love of wine. For that deep sensation when a wine brings that smile o?n your face.
Hans Herzog is a unique story – A man that is a true Vigneron and in sole control of the winemaking and viticulture of many different grape varieties within his 11.5 hectare vineyard. A rare individual who lives and breathes his estate, releasing only the highest quality wines, which are 100% hand?crafted from his own vines.
His is a true artisan wine estate where a holistic approach to farming is not just a phrase but a way of life. Absolutely everything is done by Hans himself with the help of equally passionate people including his wife, confidante and collaborator Therese, who supports him in his relentless drive for quality and perfection.
Hans himself holds 500 years of wine making lineage, selling up the family estate in Switzerland to move to Marlborough. Of course, you don't offload 500 years of winegrowing history to do something by halves and absolutely everything what Hans does is of 'uber'-quality.
His vineyard means everything to him, paring down the crop until there is very little left, but what is left has the goodness, warmth, light and indeed magic each vine draws from the terroir. All to itself.
Despite a Master's degree in Oenology, Hans sees himself as a vigneron rather than a winemaker. He loves to spend his time amongst the vines and works the land and tends the vines with immaculate detail reflecting the traditional and holistic approach of his ancestors. From hand-pruning to hand-picking and all the hard yards in between, tasks are tied-in according to the astrological calendar. Together with extremely low yields the reward is exceptionally concentrated, healthy and vibrant fruit resulting in some of New Zealand's most age-worthy wines expressing the unique terroir and climate.
Terroir - single estate organic Vineyard
Hans identified a piece of land a long way from home in Marlborough, one of the sunniest and driest climates in New Zealand. The arid sandy and gravelly soils on the right bank of the Wairau River reminded him of the Médoc region in Bordeaux with its late ripening Cabernet, Merlot and Sauvignon Blanc. This river creates a special microclimate and the free draining soils make it one of the warmest and most valuable blocks in Marlborough. The exceptional sunshine hours, lengthy dry and mild autumns together with Hans' rigorous vineyard management and extremely low yields allow even late ripening varieties to achieve perfect physiological ripeness. The significant diurnal temperature range with cool nights, typically more than 10ºC cooler than the sunny days, preserve the natural acidity in the grapes and give rise to the extraordinarily intense varietal character. The vibrant succulent ripe fruit flavours making it not only one of the world's best wine regions but providing all the elements to continue Hans' tradition of leading the way with new grape varieties.
?

?

?

Soil Composition & Microclimate

?

Transported by the neighbouring Wairau River, eroded minerals from the rocks of its catchment were deposited as exceptional free-draining layers of mostly stony alluvial soils. Deep layers of shingle and low clay content together with stony and sandy loam top soil retain and reflect the sun's heat. The deposits vary enormously, not even consistent within a row of vines thus allowing us to match each grape variety to its ideal soil type in the vineyard

During the ripening period of the grapes, the stones and gravel in the mostly dry riverbed soak up the sun's heat, which the hot prevailing north-westerly wind already pushes directly onto the vineyard. This warms up not only the grapes, but the stones in the vineyard, which slowly radiates heat onto the vines during the cool nights. This extra heat helps to achieve the perfect physiological ripeness, even for our late ripening grape varieties. In spring, the higher water levels warm the air around the vineyard and naturally protect from frost. Our remarkable location and the nearby geographical phenomena contributes to our unique microclimate perfect for growing grapes.

???
?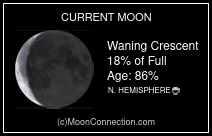 ???
The vigneron -
?

Trailb

?

?

lazer & Varietal Specialist

Along with the more traditional Pinot noir and B??ordeaux varieties, Hans successfully planted Pinot gris, Viognier and Montepulciano, varieties rarely witnessed in New Zealand in 1994. With the overwhelming success of the very late ripening Montepulciano, Hans holds the 'green card' to plant nearly any variety, and subsequently successfully planted Nebbiolo, Barbera, Tempranillo, Zweigelt, St. Laurent, Lagrein, Saperavi, Riesling, Marsanne, Roussanne, Verdelho, Arneis, Grüner Veltliner und Vermentino. He remains an inspiration for many bigger wineries who follow on in his footsteps.
Both Vineyard and Winery are certified Organic with all wine crafted from our own Estate Vineyard.
"Herzog is a very serious winery dedicated to making wines of character and excellence"
- Gerard Basset OBE, MW, Best Sommelier in the World 2010