THE ONE AND ONLY VINEYARD COTTAGE
THE PERFECT PLACE FOR WINE LOVERS TO WINE AND UNWIND
Indulge in the ultimate vineyard getaway at one of New Zealand's most stunning wine estates, exclusively designed for wine enthusiasts. Immerse yourself in a serene retreat surrounded by vineyards and gardens, where the soothing sounds of nature provide the perfect backdrop.
Our deep passion for wine is evident in our thoughtfully curated packages, sure to delight every wine lover.
Nestled among the vines, our romantic vineyard cottage offers an intimate and unique retreat. This charming and secluded haven, lovingly appointed by Therese, exudes genuine charm and sophistication with its antiques and art.
The cottage boasts a supreme king-size bed with luxurious linen, comfy seating, an antique desk with Wi-Fi, and thoughtful amenities like fresh fruit, sweet and savoury treats, bathrobes, slippers, artisan toiletries, books, magazines and DVDs. A Nespresso machine for coffee aficionados and most important, a well-stocked wine fridge!
In the morning, indulge in a delicious continental breakfast personally delivered by your hosts. Enjoy the privacy of your cottage while taking in stunning vineyard views from the large veranda, furnished with comfortable lounge seating and
panoramic views of the Richmond Ranges. Deck chairs provide a perfect spot for sunbathing or stargazing, and a private enchanting garden with a water lily pond adds to the peaceful ambiance.
Located along the tranquil Wairau River in one of Marlborough's most admired locations, the cottage is an ideal starting point for walks, cycling, jogging, or exploring the top of the South Island. Complimentary bikes are available for discovering our picturesque wine region, making it hard to say goodbye to this idyllic retreat.
VINEYARD COTTAGE
Our Vineyard Cottage is available exclusively through our specially crafted packages, designed with wine lovers in mind. For weekend arrivals, please send us an inquiry at enjoy@herzog.co.nz or continue with the booking process below for weekdays.
Book Our Exclusive Packages
VINEYARD COTTAGE INFORMATION
How much does it cost to stay in the Vineyard Cottage?
We have two packages available to stay in our vineyard cottage:
A night in the vines which is a one night package for $990 and a 2-night's stay The Vintners Getaway from $1650 including 15% GST.
Extend your stay with additional nights for $540, which includes our delectable breakfast each morning.
Please note public holidays incur an additional charge of 15%. This is paid additionally and separately to your booking. The cottage is not suitable for children. 
Check-in is available between 3-5pm and check-out by 11am.
Is the Vineyard Cottage bookable over the weekend or public holidays?
Weekend bookings are available through enquiry only. If you would like to stay over a weekend, please email enjoy@herzog.co.nz and we will get back to you on availabitly.
Check ins are not possible on a public holiday and thus requires a minimum stay of a 3-night stay (e.g. Xmas and New Year). A surcharge of 15% on the accommodation is charged each night of a Public Holiday.
What amenities are available?
Our cottage comes with the following inclusions: 
Nespresso machine. Selection of high quality loose leaf tea's. Free Wifi. Chromcast for streaming (no Sky TV). Secured private parking. Fruit, sweet and savoury treats. Linden Leaves body & hair care products. Complimentary bikes (valued at $90).
Does the cottage have cooking facilities?
The cottage does not include kitchen facilities due to fire safety regulations. We deliver a sumptuous breakfast basket each morning or you can pre order a delicious winemakers platter for you to enjoy in the privacy of the cottage. We are happy to recommend and book you some of Marlborough's lovely dining options.
What if I want to cancel or reschedule my stay?
All our terms and conditions are outlined here. Please note that when you make a booking you are accepting our terms and conditions as outlined.
Is the cottage wheelchair accessible?
The cottage is a historic building and unfortunately not suitable for wheelchair access.
Is a wine tasting included?
Your package includes an educational and exciting private wine experience. We will get in touch with you before or upon check-in to arrange a suitable time for this special experience.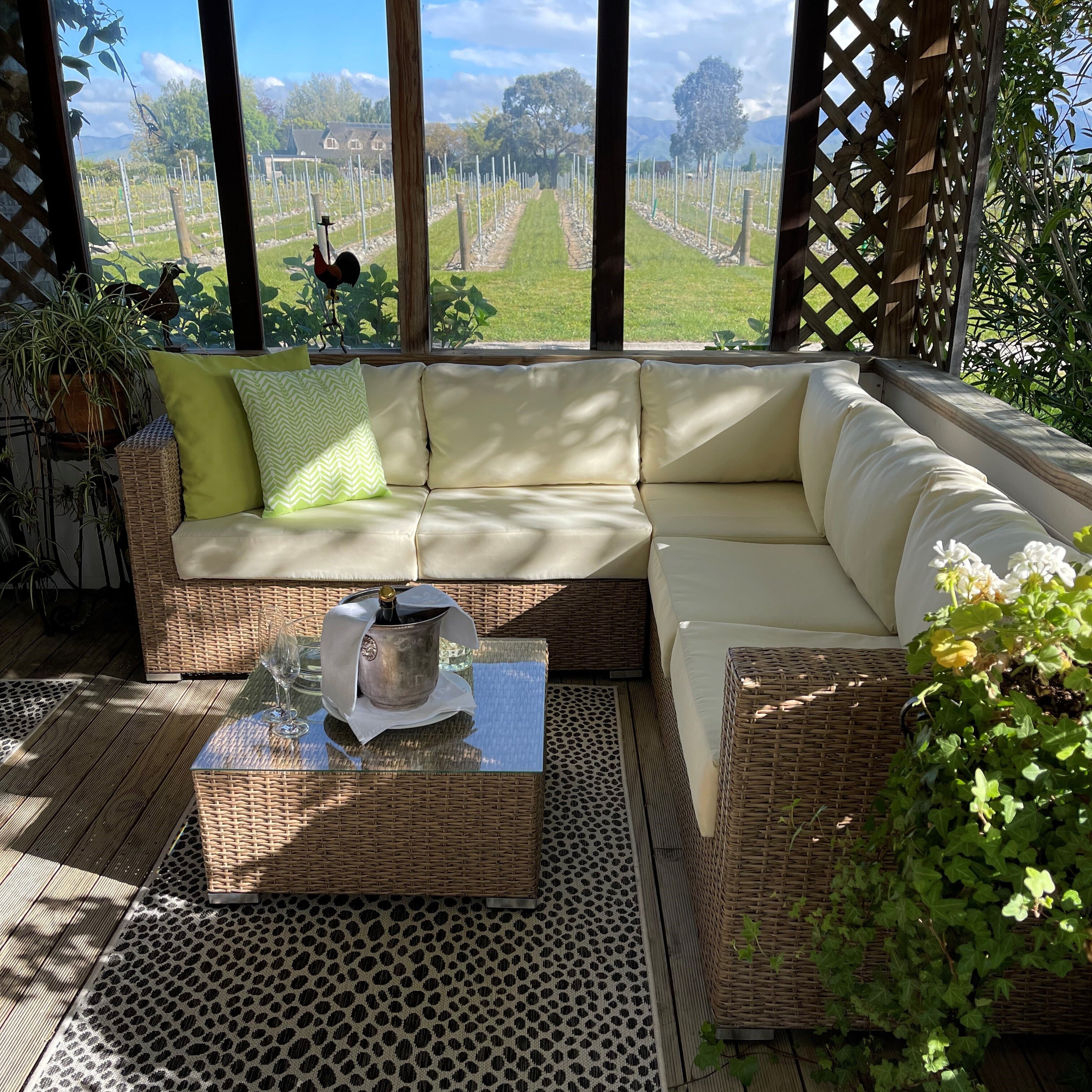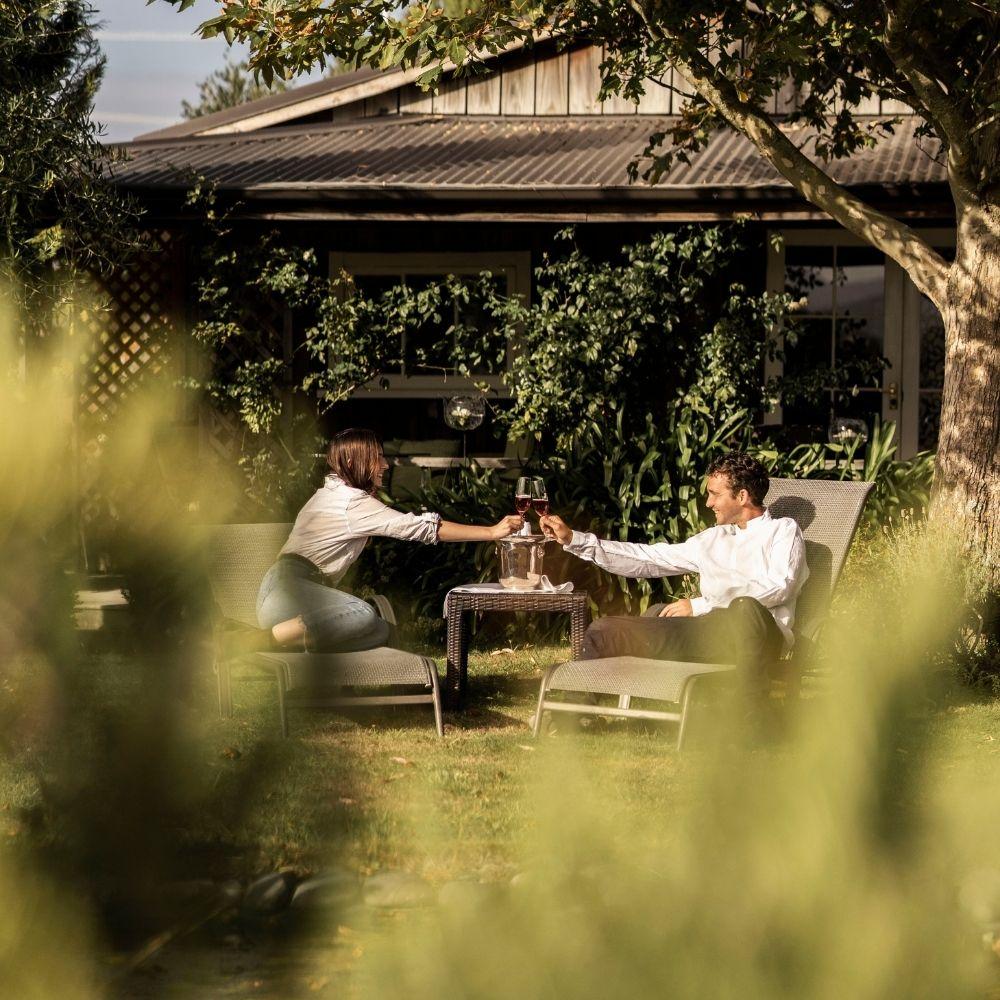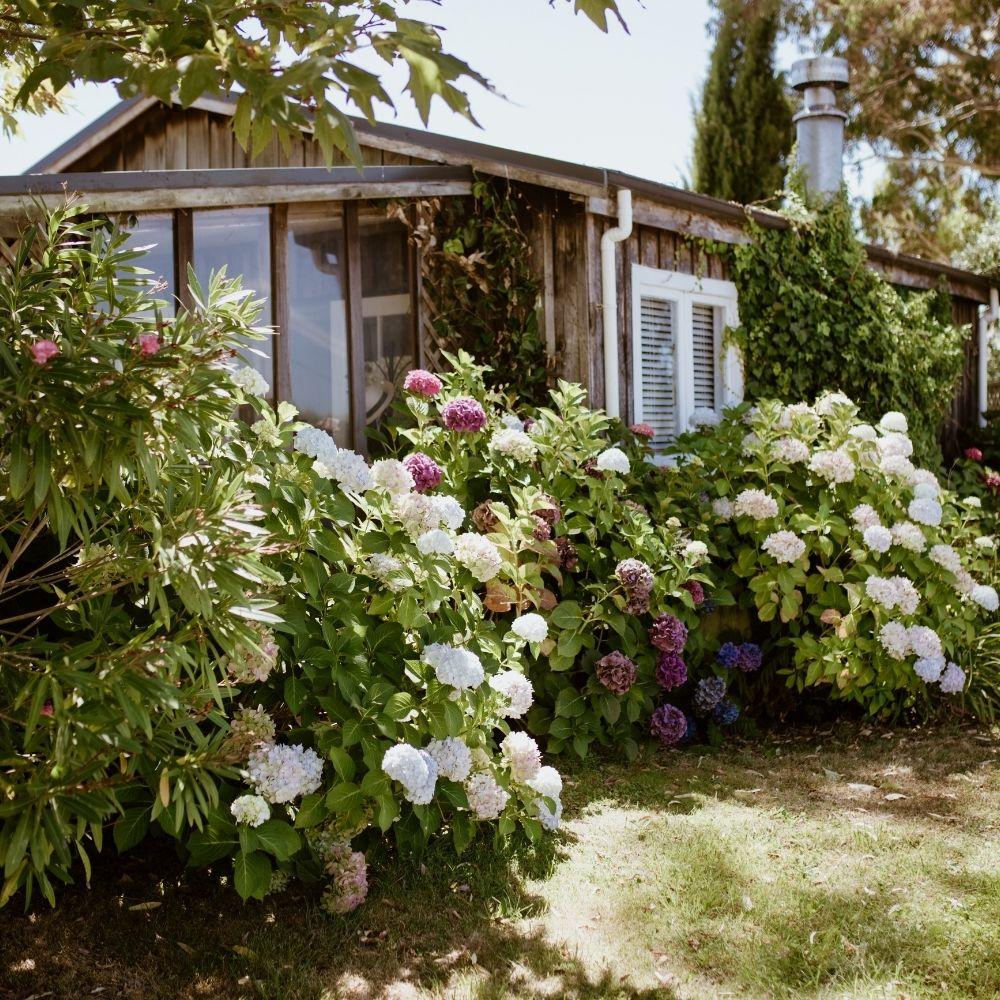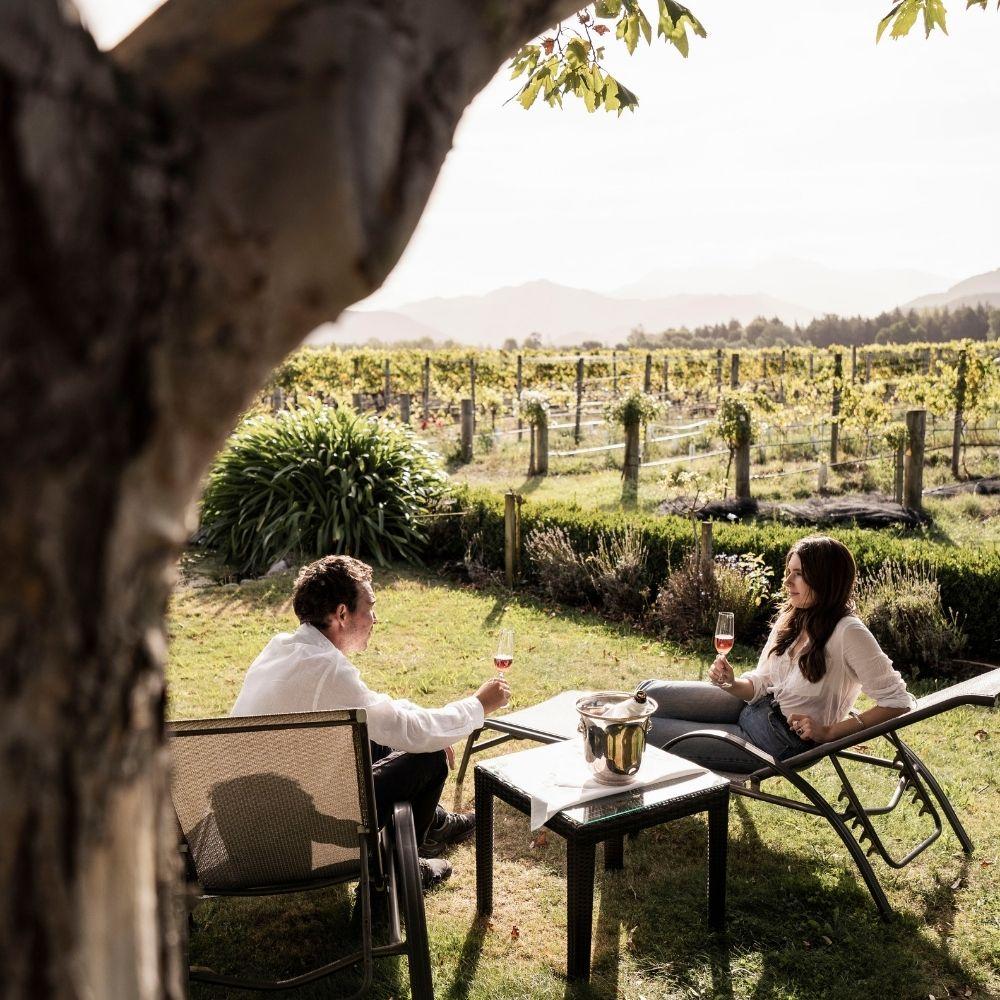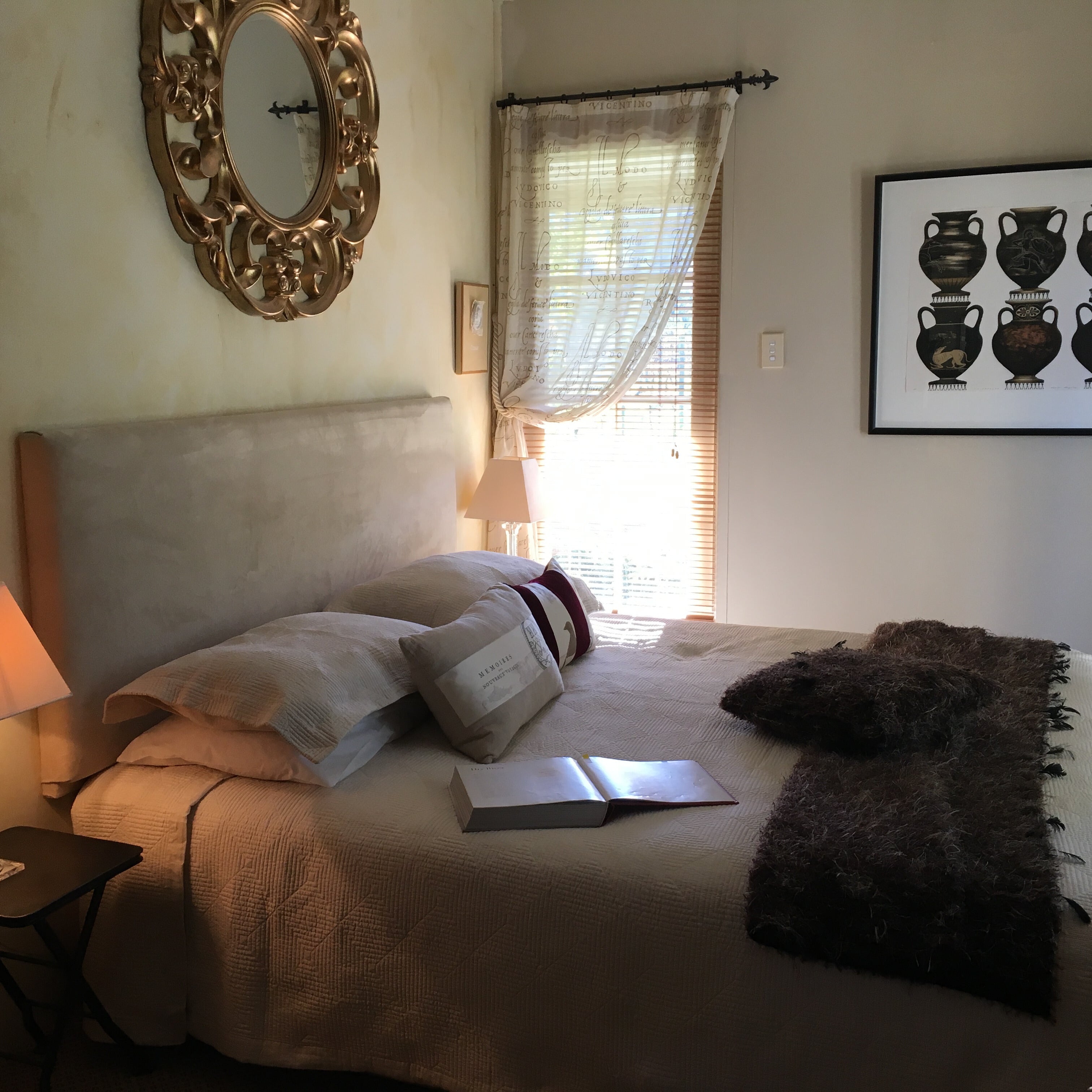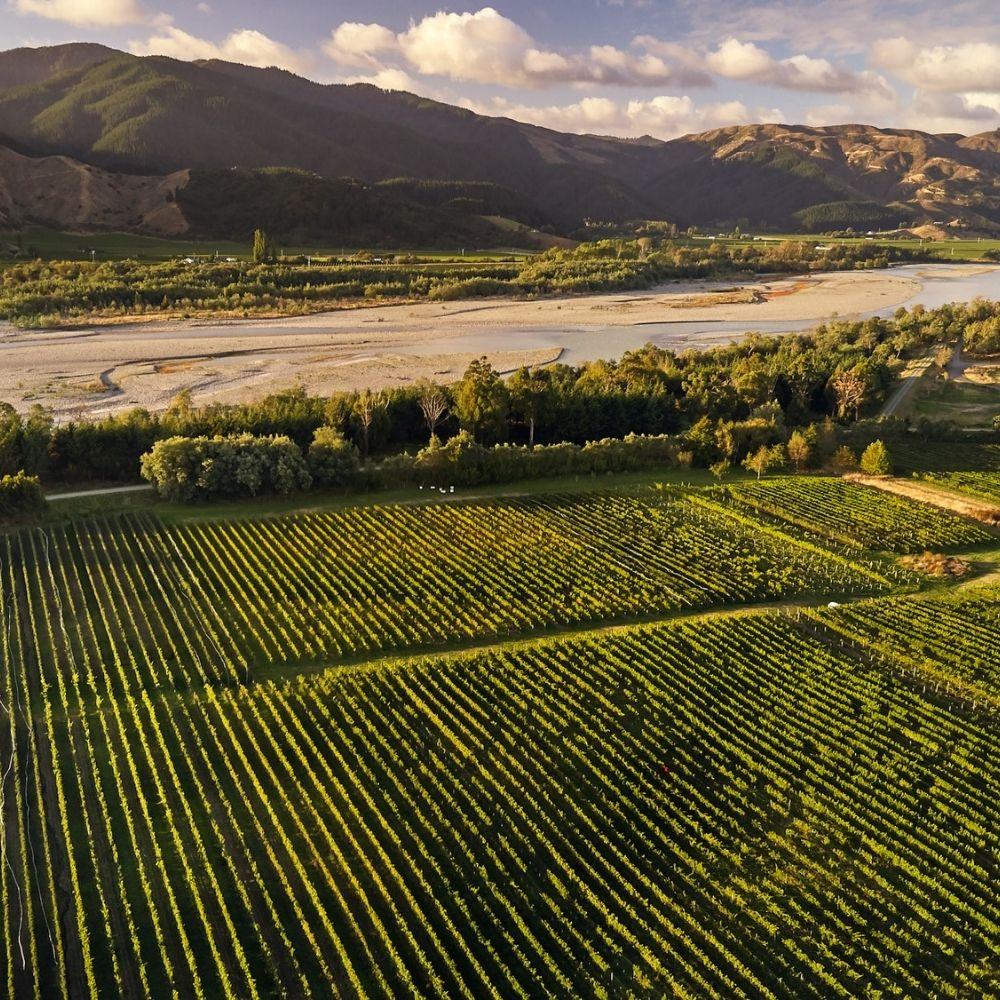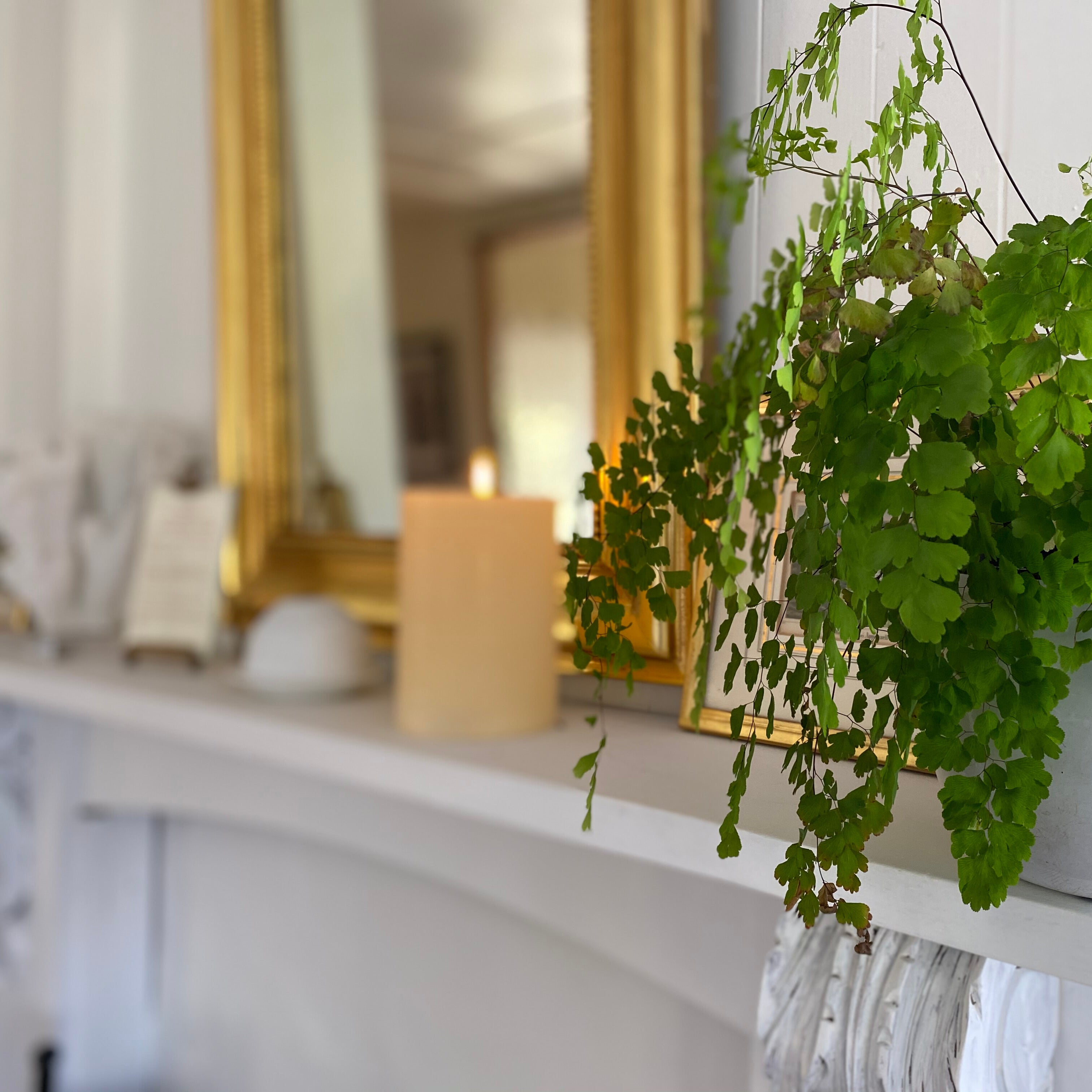 X
VIRTUAL TOUR
Explore our Vineyard Cottage through this interactive tour. Please be aware that the cottage has undergone refurbishment, and there is no longer a kitchenette available (for more information, refer to our FAQs).