Hans Herzog, His name is on the bottle. HIs story is in it...
New Zealand's most eclectic array of grape varieties, all grown in one Organic Single Vineyard, nurtured to some of the countries most revered wines. Crafted from vine to bottle with a relentless approach to high quality in our beautiful Estate by Hans Herzog himself for unadulterated natural wines.
Tips for the Festive Season
From our cellar to your table
We've handpicked some wines we believe are truly worth discovering this festive season and will share the dishes we'll be enjoying them with. Looking for exclusive gifts to add that extra touch of magic to your festive season? Choose any our exquisite wines and add a matching wooden box, exclusively available for our Kiwi residents. Just in time, Hans has opened the doors to our exclusive wine library, featuring flawlessly aged vintages that take you on an unforgettable sensory journey through time. Not sure which wines to choose? A gift voucher for our organic, sustainable, and handcrafted wines, a stay in our cosy cottage or educational wine experience, are meaningful presents.
Tips for the festive season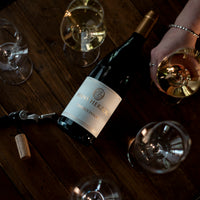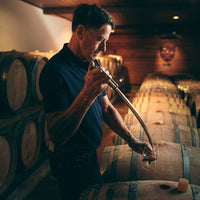 HANS CONNOISSEUR CLUB
Unlock a new love of wine with our loyalty program, Hans Connoisseur Club. As a member you will gain access to exclusive wines, winemaker dinners and more by simply doing what you love. Enjoying and sharing wine!
discover more...